Step-by-step
Step 1: Visit the front page of the Join HKOI system.
In the "Hong Kong Olympiad in Informatics" section, click "Start a new form" under "Basic Form".

Enter your email address, then click "Send me a link".

Check your email inbox. Follow the link in the email. Please keep it securely as anyone with the link may access the form.

Step 4: Once entered the form, click "Edit school info".

Fill in the school information. Highlighted fields are required. For the Principal's name, you can include prefix (e.g. Ms. Mr.) and suffix (e.g. Ph.D) but please omit the commons one from the Chinese name. Lastly, click "Save School Info".

Step 3: Fill in contact person information. The first person in the list shall be the primary contact.

Step 4: Add nominated students. Press "Add student" in the appropriate group.

Enter the student information. Please enter the name on their HKID, surname first and without comma.

Step 5: Open the printable version of the form and print it. Obtain Principal's signature and school chop.

Step 6: Use a phone to take a picture of the form. Upload the image, then submit the form.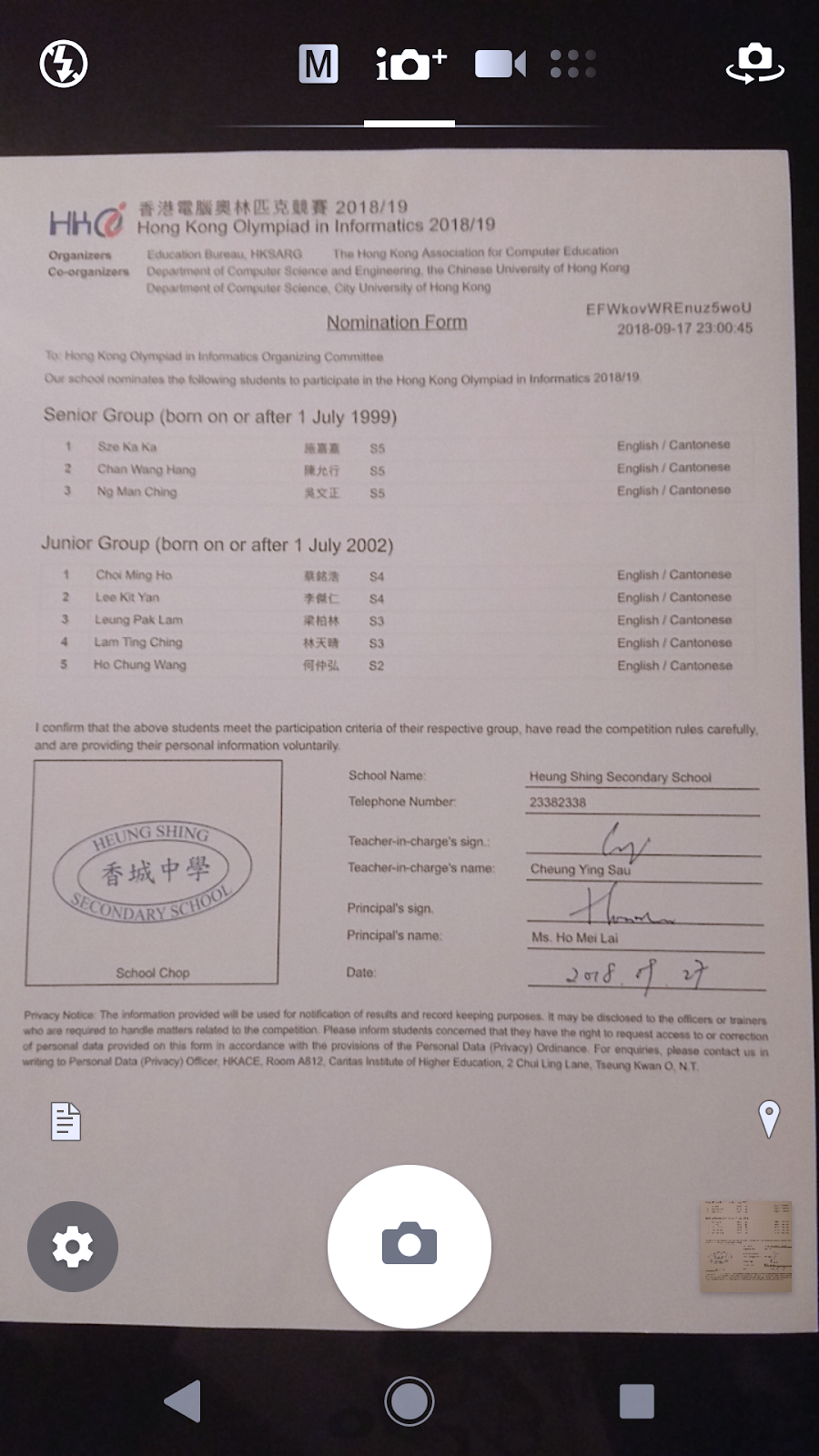 We will send you a confirmation email within 24 hours. Once you receive the email, please go back to the form to see the preliminary nomination results.